About Pete Pekofsky
In the world of Internet Marketing and Search Engines positioning being an absolutely critical component, Pete Pekofsky, as early as 1997, has been in the forefront of internet marketing. He turned his business "Club Deep" into a highly successful South Beach Florida nightclub by using specialized internet marketing tools and knowledge that made his website work for him.
Pete was forced to take control of his own Internet Marketing and Website Design after dealing with several different so called "professionals" who used short cuts and "spamming," which almost made him lose his website. He realized that if he wanted to increase his business he had no choice but to handle his own Internet Marketing. This ultimately created the highly success of his business. After years of designing, updating, maintaining and optimizing his own site, while completing courses, he became a Certified at Search Engine Optimization.
After a 10 year run of his successful nightclub, Pete decided to bring his experience and training of Website Design, SEO, and Internet Marketing to create Top Ten Website Marketing in 2007. His professional and proficient staff have been hand selected and trained in the proper "white hat" procedures for SEO. Other companies will promise you that they will get your business listed at the top of the Search Engines in just a few days, well we know better. As the saying goes, "if it sounds too good to be true, then it isn't," and that saying has never been more true in this specialty industry.
Our staff can and will get your business at the top of the Search Engines, but it will not come over night. Due to the ever changing Google algorithms, these changes can occur up to 200 times a year. We keep ourselves up to date with the newest Google algorithm changes. Our staff of Web Designers, IT Techs, Optimizing Techs, and Copy Writers are professionals and trained in their specialized fields and we always practice proper "white hat" SEO.
When you choose Top Ten Website Marketing you will have professionals working for you to get your business to the top of the Search Engine results without "spamming." Plus, we are always available to our clients. Our team takes pride in our work and are ready to assist our clients in any way we can to enhance their businesses.
A major plus with Top Ten Website Marketing is when you contact us, we will either immediately answer your call or get back to you as soon as possible. We have a staff that works almost around the clock. So if you need help at night or on the weekends, we are there for you when you need us the most. Plus, when you do contact us you will be speaking directly with Pete.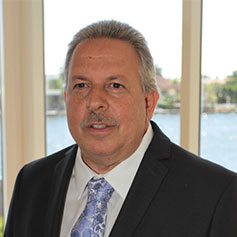 Pete Pekofsky
Top Ten Website Marketing
[email protected]
10595 Cobalt Ct.
Parkland
,
FL
,
33076
305-970-5699